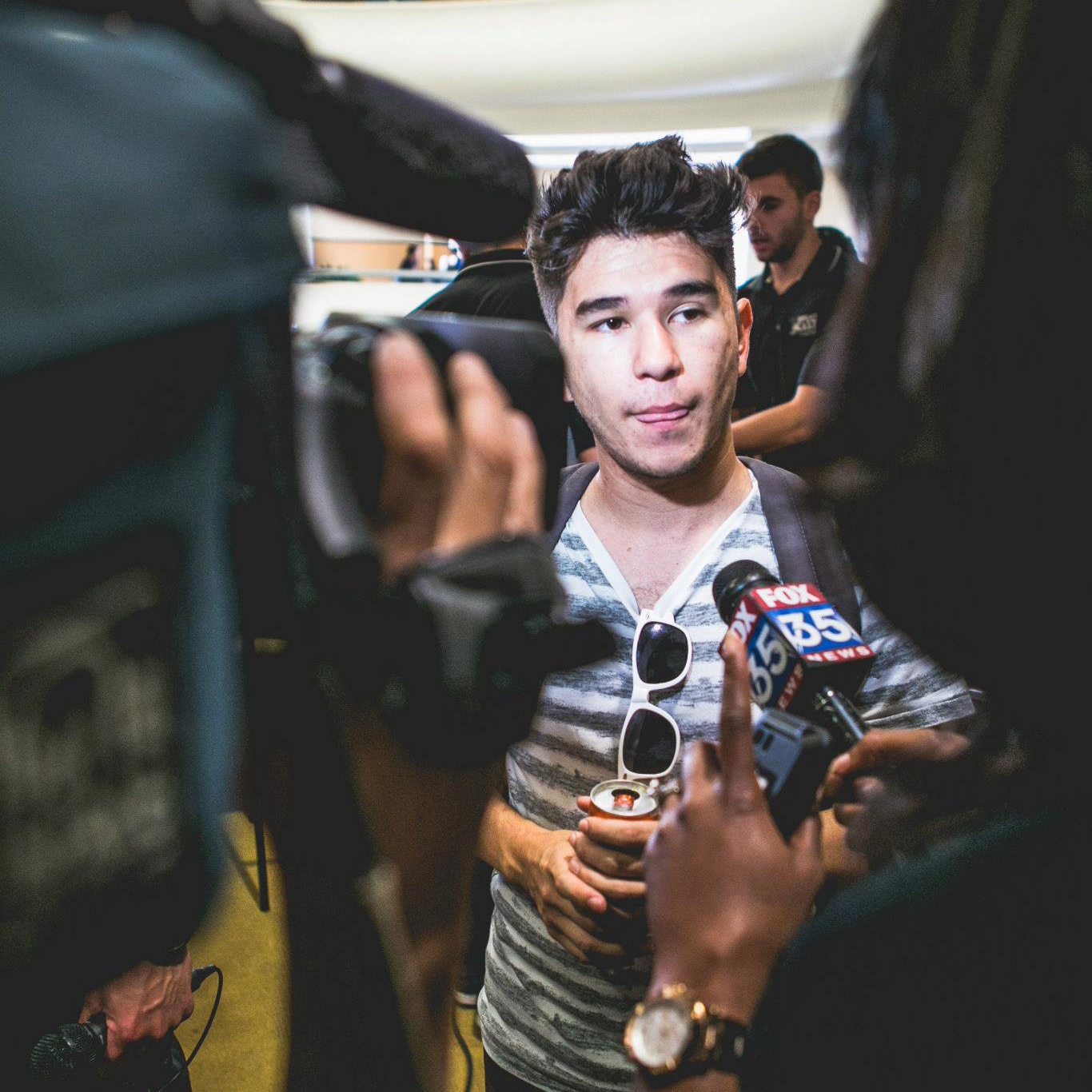 Dominic Quiros is an award winning filmmaker, who has been editing and making films since the age of 12. His goal is to capture the world and it's imagination in ways that nobody else can. Despite limitations, his desire to make things a reality have overcome many obstacles. Working with tools from cellphone cameras, to high quality 4K Black Magic Cinema Cameras. The best camera a filmmaker has, is the one on him.
At first, it started with gaming and animation. He is a self-taught and hard working person, working with any resources that were available to him. Being limited in resources, he has used cell phone cameras to complete projects with no equipment, or computers.

Dominic is a 2 time Campus Movie Festival winner. 'The Last Hope' won Best Soundtrack in 2013 during his first year for participating. 'This Is UCF' won Best Editing in 2017. He also placed in the Top 4 in 2016 as DP and Editor for the short film 'The Audition'.

When it came to higher quality production videos, he used any DSLR available, and with his knowledge and understanding in film, was able to prove that having the best equipment isn't everything; but having the necessary tools means a lot more, especially when you need to think on your feet. He manages to work well with the tools given. Promoting a campaign for a multi-award winning film 'Best & Most Beautiful Things' during the Florida Film Festival, his promotional marketing campaign was simple, but extremely effective and proves that the power is in the hands of the user, not equipment.
Dominic has made many works such as tribute videos to Paul Walker, netting several millions of views on YouTube; arranging a viral video trend for his University, UCF, racking in hundreds of thousands of views. He has been featured on the news for the principle and the message he's delivered from his work.
Though he's mainly completed most of his work independently and with the help of a few people along the way to team up with him, he has also worked on big production sets  from Hollywood with some cast members familiar in the Fast & Furious series and even rapper, Method Man, to local shoots such as music videos and the likes. 
He absolutely loves what he does and what he's able to create with every project he takes on. His motto: If you do something, do it well.
There should be a unique approach to every project so that way it feels just right when the product is completed. Nobody sees the world the same way, so show people your vision and share your vivid and exquisite imagination!
His photography work has been published in 'The Esses' Magazine and as well as 'The Official Magazine of the Porsche Club of America' in 2016. Eric Shea, owner of 'The Esses' says:
" 'Everybody' loves the ad, and, that everybody includes me...
I feel the picture makes the ad, and the shot you guys delivered is top notch. I'M PICKY. The shot actually inspired me and the copy flowed. I think it's one of, if not, my best ad... Regardless, you guys hit it out of the park. Thanks!"

Eric Shea, PMB Performance
November 2016, Issue 716, Pg. 71
The Official Magazine of the Porsche Club of America